W I S E
Parent Coaching
A method founded by
"The Parent Whisperer"
Sarah Persha, MA
Need parenting skills tune up?
Mental health treatment navigation?
Mental health coach?
Improve parenting with regular
and On-Demand parent coaching.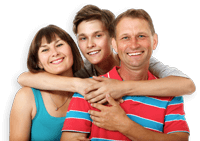 Navigate dilemmas with mental health and education,
career and vocational opportunities.
When you partner with WISE Parent Coaching, you partner with trained coaches, therapists, educational and mental health specialists, career and back to work rebooting.
See improved skills in your family relationships and have more hope for the health and wellness of you and your family!
"

Having a

parent coach

available to me immediately after my son returned from the wilderness was a

huge help

. My coach helped me think through how to approach difficult issues and was a

calm voice

during a turbulent time.

"
"

Sarah is amazing

. Matter of fact, to the point, a

wealth of knowledge

, and very much helped us! What I appreciated the most is that she gave actual things to say and do, with specific,

practical instructions

to follow.

"
"

Sarah's

ability to listen

to me, understand my unique situation, and tailor the conversation to what was

most helpful to me

in the moment was

immensely appreciated

. She knew when to respond directly to what I was asking.

"
"

Upon entering this scary unknown world, we didn't even know what questions to ask, and Sarah

helped guide us

along the way with

parenting coaching

on different phrases to use and books to read. A

hugely valuable resource

!

"
Keep it
WISE
W = Wisdom: Parents have wisdom, regain it and use it skillfully.
I = Insight: You and your teen/young adult have insight, learn to practice and apply.
S = Sensitivity: Always use sensitivity, it pays off in the end.
E = Expectations: Expectations that your child can meet and you can live with as they mature.
Learn More
Finding repair and
re-connection
Who do you turn to for help?
When do you push your child or partner, when do you pull back?
How do you move from the desperate storm to a calmer harbor, where repair and re-connection are found?
Learn More
Our collaborative partners in Mental Health and Education
Assessment/Testing:
Brain health: the learning years require a lot of parents, and managing successful outcomes in therapy, school and college, citizenship and careers is about finding the right answers with skilled assessment and application.
Neuropsychological testing takes the guesswork out of the questions: How does my child learn? What does their behavior mean? Does this frustration mean something?
They seem so smart but just can't perform their work. Why does my college student keep failing? What's going on? What am I doing wrong?
WISE Parent Coaching teams with neuropsychologists in specialty practices available in office or on location:
Educational session topics from mental health, learning differences, neuropsychology evaluation reviews, and more.
Other custom packages available for 3-6-12 months of dedicated coaching and case management for you and your family.